Build With Confidence and Hire The Right Plumber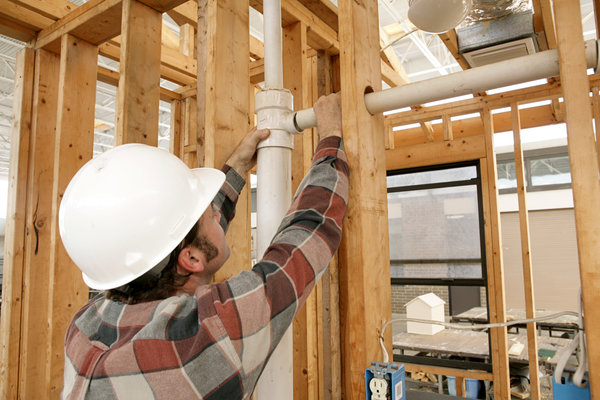 If you're looking for a plumbing company for a new construction project, look no further. No one wants to waste time and money on inexperienced plumbing contractors, so it is necessary to consult with a professional from the very beginning.
East Texas Leak Locators is proud to be recognized as a premier new construction plumbing company in East Texas. We make it our priority to stay up-to-date on all of the most recent changes and modifications to building codes as they relate to our new construction plumbing services.
Residential Construction Plumbing
When a general contractor or property owner hires a plumbing contractor for new construction, he or she wants to be sure that the job will be done right the first time. Our plumbers take pride in each job and it's why we have some of the best testimonials in the business.
East Texas Leak Locators knows what it is like to go into an existing structure and have to correct someone else's mistakes when it comes to pipe leaks and fixtures installed incorrectly. The beauty of new construction is that we get to be the one to get the job done right the first time. We have the privilege of giving the residential or commercial owner the opportunity to walk away with a sense of peace, knowing that the job has been done with great detail and precision.
From the initial stages of planning to the final installation of specific fixtures, our plumbing experts will always approach every construction project as if it was our own. Our years of experience have given us insight into working on projects of all different sizes and types, and we can offer solutions that give you the aesthetically pleasing products that you want with a functionality and will stand well to the test of time. Again, the plumbing framework within your new home or office building is a very important part of the overall construction project, and it is best to be left only in the hands of qualified professionals.
Give us a call and allow us to partner with you in the new construction process!