Gas Leaks: Why You Should Take Them Seriously
Natural gas is explosive at only five to fifteen percent concentration. This typically poses a problem in confined spaces. In the US only about 17 people per year lose their lives to gas explosions. Well, why is it so dangerous? The truth is this: natural gas does not have to explode for it to hurt you.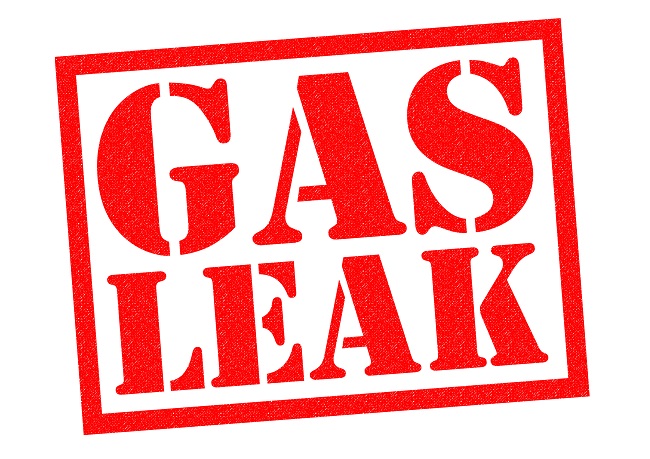 Simply being around a gas leak can harm you.
Natural gas is considered a 'simple asphyxiant' which means it displaces oxygen in the air. When your brain does not get oxygen it is known as hypoxia and, at best, can include symptoms such as:
Headache
Shortness of breath
Disorientation
Fatigue
Decreased vision
Loss of consciousness
At worst, you can suffocate without even knowing what is happening. Many who die from gas leaks will do so in their sleep and never know it. A user on the social media site Reddit thought a stalker was leaving notes in his apartment. It turns out he was disoriented due to a gas leak. Yeah, it is pretty scary to think about.
I get it, gas leaks are bad. But what can I do?
According to the American Gas Association more than 170 million Americans rely on natural gas. Leaks are inevitable.  If you suspect you have a gas leak in your home:
Ventilate – open doors and windows
Make sure your stove or any gas appliances are turned off
Do not turn on any lights if you smell gas, this may result in a spark
Call your local fire department and then the gas company
Take action before a leak happens!
There are numerous causes of gas leaks – poorly fitted pipes, faulty appliances, bad maintenance – and the average homeowner does not have the wherewithal or knowledge to do preventative maintenance end-to-end.
East Texas Leak Locators has extensive experience in finding and preventing gas leaks. Contact us today to schedule an appointment.