Say Goodbye to Clogged Drains
East Texas Leak Locators is proud to offer small drain hydrojetting services to our residential and commercial customers in the East Texas area. Our hydrojetting services are designed to effectively clean and clear your small drains, leaving them free from clogs and blockages.
Our drain hydrojetting services use high-pressure water to blast away even the toughest clogs, including grease, hair, soap, and other debris. This method is much more effective than traditional drain cleaning methods and is safe for pipes, septic systems, and the environment.
At East Texas Leak Locators, we understand that clogged drains can be a major inconvenience and can cause costly damage to your plumbing system. That's why we offer fast and reliable small drain hydrojetting services in the East Texas area. Whether you need a drain repaired, cleared, or a plumbing leak located, our experienced technicians are here to help.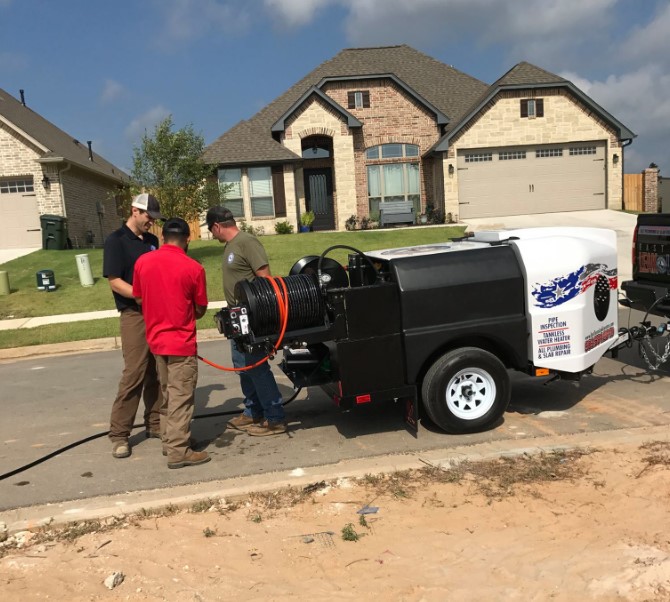 Get Fast and Reliable Hydrojetting Service
In addition to our small drain hydrojetting services, we also offer a range of other plumbing services, including leak detection, plumbing repairs, and water supply replacement. Our team of experts is fully trained and equipped to handle any plumbing issue that you may encounter, and we are dedicated to providing top-quality services at competitive prices.
If you need small drain hydrojetting services in East Texas, look no further than East Texas Leak Locators. Our team of plumbing experts is here to provide you with the best possible service and to ensure that your property has access to a reliable and efficient plumbing system. Contact us today to schedule a service appointment or to learn more about our small drain hydrojetting services.