Should I Use Copper or PEX to Repipe My House?
Having your own home is one like no other but being a homeowner also comes with responsibility. Your home is your castle and, like any castle, it needs to be kept up. This is especially true with your piping. But it can be hard to tell whether to use copper or PEX. Today, we'll show you the best choice to repipe your home.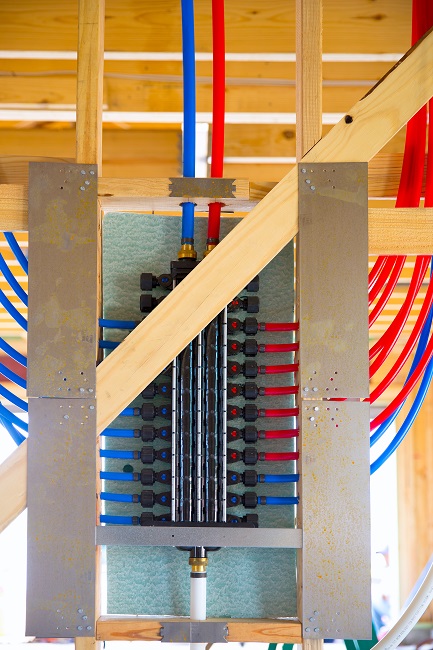 Knowing When to Replace 
If you have corroded pipes, consistent leak issues, discolored water, or low water pressure, you may very well need your pipes replaced. If you have experienced two slab leaks or more, however, then replacing your pipes with PEX pipes is the way to go.
Good Old Copper 
Copper is great because it is such a durable metal and pipes come in sizes nearly a foot in length. It is time-tested and comes fitted for each section. The flip side is that this is often pricey and not flexible. It is also important to note that using copper requires a lot of invasive opening and construction in order to reach the piping.
New and Sleek PEX 
PEX is a newer contender for piping and offers quite a few advantages over copper. For one, it is more reliable and longer-lasting than copper. Its more fluid design allows is to route the piping more efficiently so that it so that it emanates from one central location. This also means that you won't have to shut down your entire system when working on it, only the sections that you need to! It provides real-time feedback on water temperature by turning red for hot and blue for cold and if that wasn't enough, it's also more cost effective! All in all, PEX is the better option.
East Texas Leak Locators has a 30-year record of outstanding service in all things plumbing. Don't hesitate to contact us today for any comments or questions.