3 Advantages to Using a Drain Video Inspecting Service
We've all been there. A drain causes issues for us, and we try to take care of it ourselves. Mostly, it can be an easy fix, but that's not always the case. Sometimes, this issue goes much deeper than just a simple clog. The best way to handle drain issues that persist is to have a drain video inspecting service done by a professional. Here are three advantages to using this service: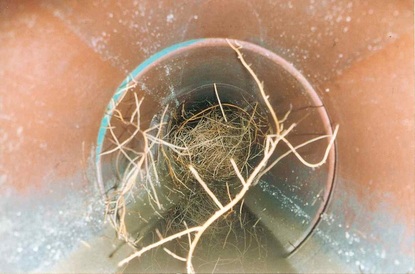 You can find out exactly what's causing the problem, whether it's just a simple blockage or a break in the line. Once you determine what the issue is, you can decide the best plan of action to take to repair it. You can take the guesswork out of it easily this way.
Finding the location of the problem can be crucial, depending on what's needed to fix it. The less work required to pinpoint the area, the less money you'll spend out of your pocket, in most cases. For pipes underground, it will be necessary to know the problem location before doing any digging.
You can also inspect the drainage system to determine if there are any areas of concern that could become future problems. Fixing a minor issue before it becomes a major issue can save you tons of money in the long run.
If you find yourself faced with troubles in your pipes, don't be afraid to use the drain video inspecting service. It's always best to know precisely, what you're up against before trying to tackle a plumbing dilemma. There are tons of pipes running throughout your home, a blockage or break can occur anywhere amongst them. A camera can pinpoint the area of concern, from the inside of the pipe, and a solution can come quickly. Contact us today, and we'll handle all of this for you.